DB Race Cars switching to Blown Hemi for 2014/15 Season
August 17, 2014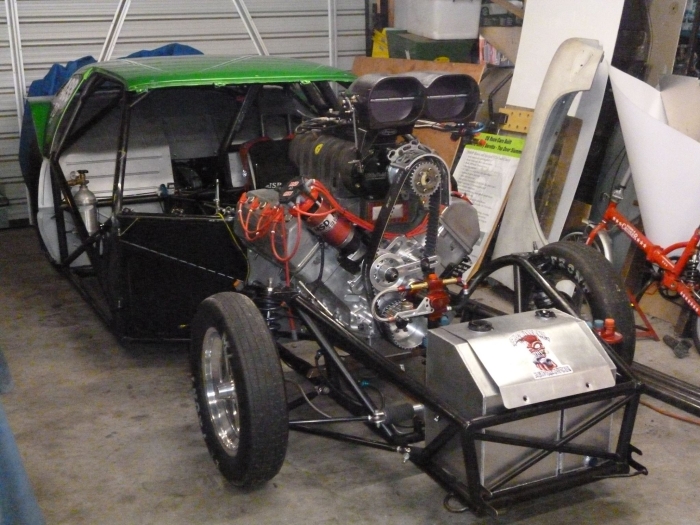 DB Race Cars switching to Blown Hemi for 2014/15 Season.
DB Race Cars are extremely excited to confirm the change from their 532 Chevy engine to a 526 Hemi.
Based on a billet TFX block with BAE stage 5 fuel heads and 16/71 roots style blower the new engine has most recently run 6.05 and 232mph in the Shapes Roadies funny car. The engine also has some history in NZ Top Door Slammer, helping Chris Tynan take his 55 Chev to a PB of 6.22 @227.
While the change creates a significant learning curve for the team, with some track time this proven combination has the potential for us to become far more competitive in Top Door Slammer.
We would like to thank the continued support of our sponsors, ChildsPlay Playgrounds and Mendoza Mechanical, and our crew. With a number of the Top Door Slammer teams stepping things up significantly over winter, this is going to be one hell of a season for the class.
See you at the race track soon.
Regards,
The DBRC team