Ross Taylor wins P & I Pascoe Cartage Top Doorslammer at the 2014 IHRA Spring Nationals
November 30, 2014
The 2014/15 IHRA Top Doorslammer championship started of in great form at Meremere Dragway, despite trying conditions. Saturday saw the track attacked by rain. The track staff fought back and once the track was prepared, about five times, all competitors managed to get onto the track.
Five competitors fronted for P & I Pascoe Top Doorslammer and Geoffrey "Cess" Miller debuted his 1959 Chevrolet Impala. Cess purchased the Regan Porter car, rebuilt it and fitted the 350 cubic inch Rodeck that was campaigned by Mark Bardsley. He progressed well, in his first ever racecar, with his observation runs and has one pass to go before being allowed to compete against other drivers.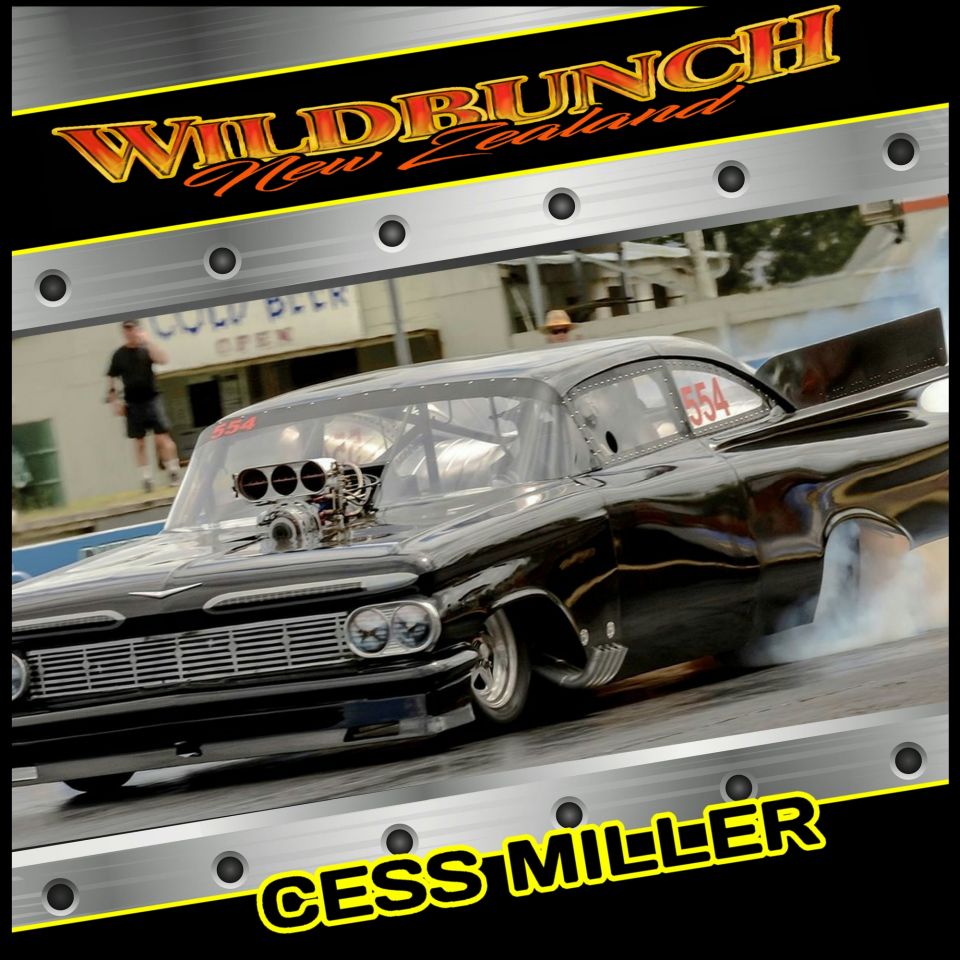 Geoffrey Miller [Photo by: New Zealand Petrolhead]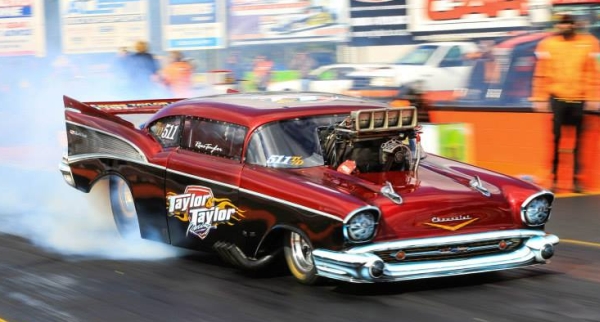 Ross Taylor [Photo by: SE Photography]
Top Doorslammer qualifying saw Ross Taylor, in the Ross Taylor Motors 57 Chev, wheelstand his way to a 7.509 at 207.94 mph. In the other lane, Russell Lowe, in his 69 Camaro, took the Saturday qualifying lead with a 7.384 at 185.92. Wayne Yearbury in the KC Tools 53 Studebaker left before the tree was started and did not get a time.
Sunday qualifying saw Lowe improve with a 7.028 at 188.60. Nigel Dixon recorded an 8.078 in the Pedens Collision Repair 68 Camaro. Yearbury left correctly this time and got the number one spot with a 6.684 at 218.27. Bobby Owens got the third spot, behind Lowe, with a 7.357 at 190.02 in his 64 Falcon.
The first round of eliminations was lead out by Wayne Yearbury on a bye run. The car failed to start with a supected dead coil and Yearbury was out of contention. Ross Taylor and Bobby Owens were the first pairing. Bobby beat Ross off the line, but his 7.518 at 187.76 was no match for Ross's 6.745 at 218.34. Nigel Dixon and Russell Lowe rounded out the field. Lowe got the start and drove away with a 7.061 at 193.02 to Dixon's 7.938 at 176.05. The final saw Lowe lurch of the line and stop while Ross Taylor took the win with a 6.722 at 217.84.