Outlaw 71 Series. Round 1 2020/21
Masterton Motorplex, 7 November, 2020
Round 1 of the 2020/21 Outlaw 71 Series was held at Masterton Motorplex on November 7.
Josh Trybula was the big winner of the Outlaw 71 bracket in his 1933 Willys. Kane Douche did his best to steal the limelight however, with a wild launch in his 55 Chevy, at the debut meeting for the new driver and car combination.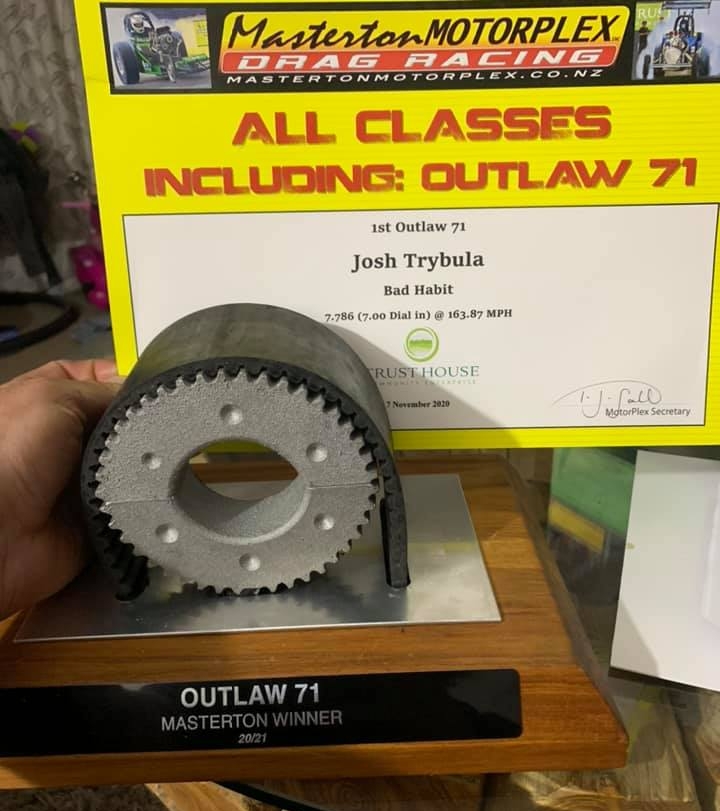 Josh Trybula took home this cool trophy with a win in the Outlaw 71 bracket.


Josh Trybula on his way to a Outlaw 71 win. Photo by Grahams Glimpses Photography


Kane Douche did his best to steal the limelight, in his 55 Chev. Photo by Paterson Photography